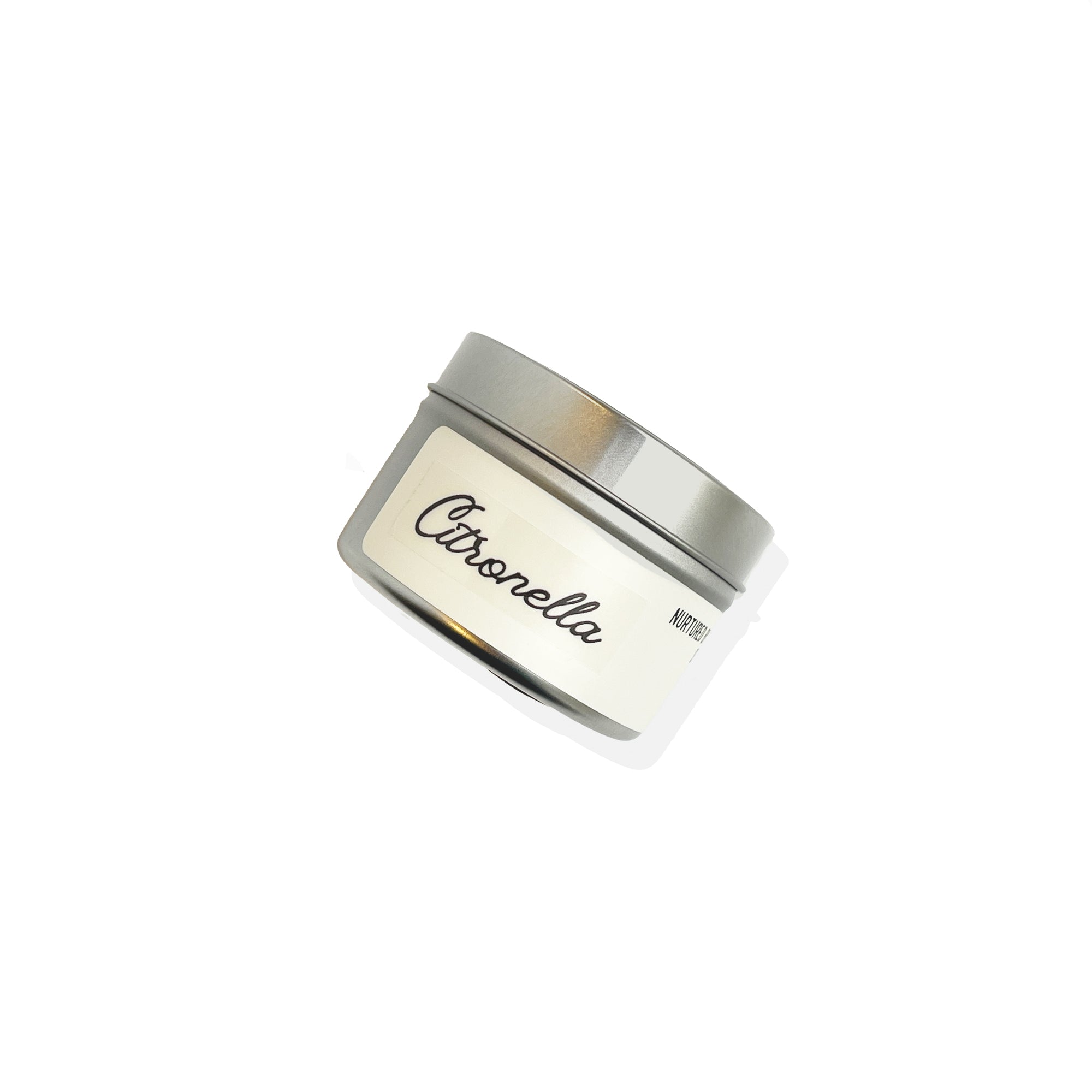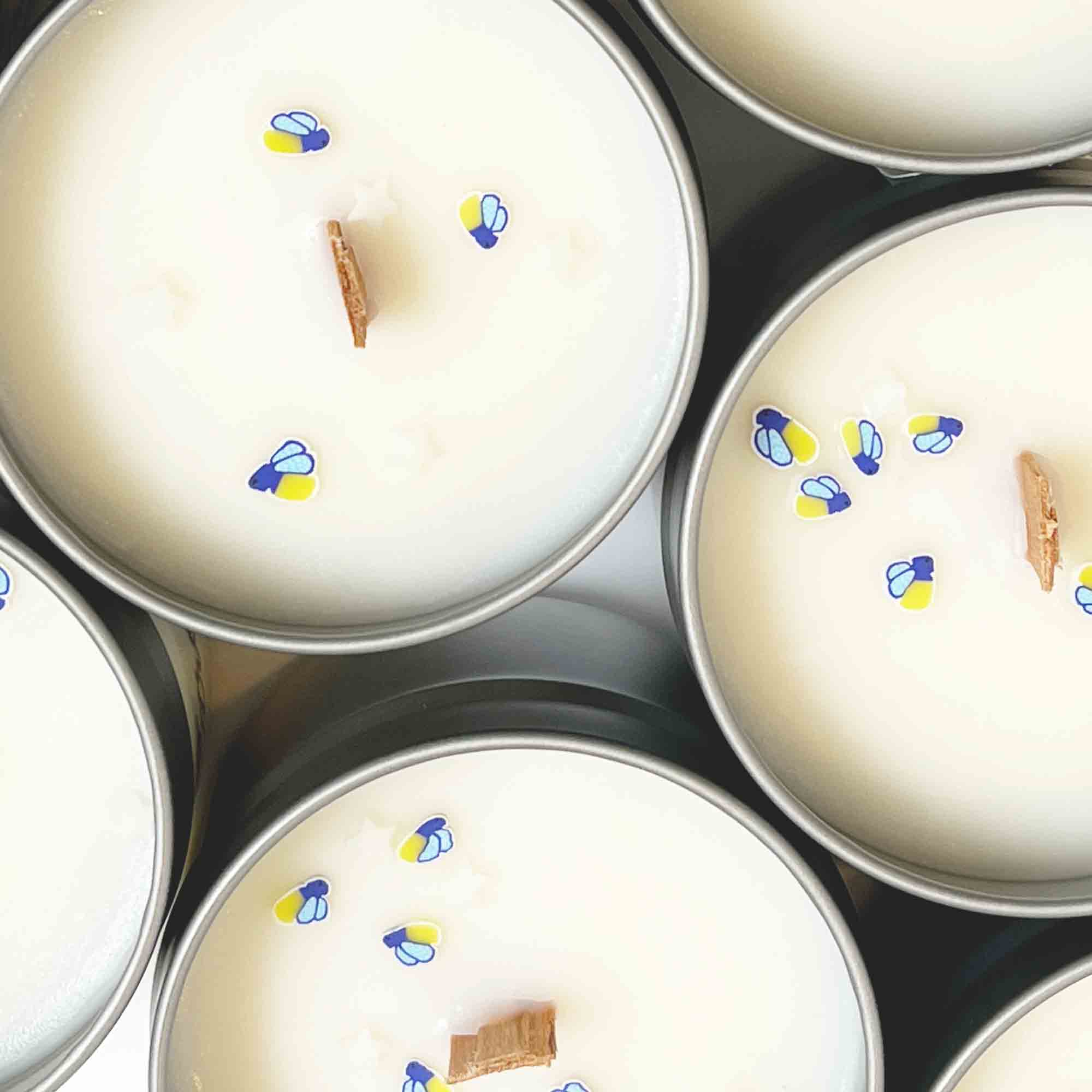 Citronella Soy Wax Travel Candle
Get a break from the bugs with this Citronella Travel Candle Tin!  Bugs 🦟 don't like strong scents and they especially don't like lemongrass or citronella.  This candle is made from soy wax and fragranced with with lemongrass and citronella essential oils.  It includes a wooden wick that provides a slight crackling sound.  We've also included glow in the dark sprinkles of fireflies & tiny stars.   Each tin is small enough to pack along for your next outing or adventure! 
Really Important Usage & Safety Tips!

During the first burn, make sure to allow the candle to melt to the edges of the candle. Failure to do so can result in tunneling (where the wick burns down only the middle of the candle and you have wasted wax on the sides of your tin) and fewer burn hours
Make sure your wick is 1/4" inches long prior to each burn
Only burn for 3-4 hours at a time
Do not leave candle unattended while burning
Keep away from drafts and flammable items
Discontinue use when only 1/4" of wax remains (it may burn too hot!)