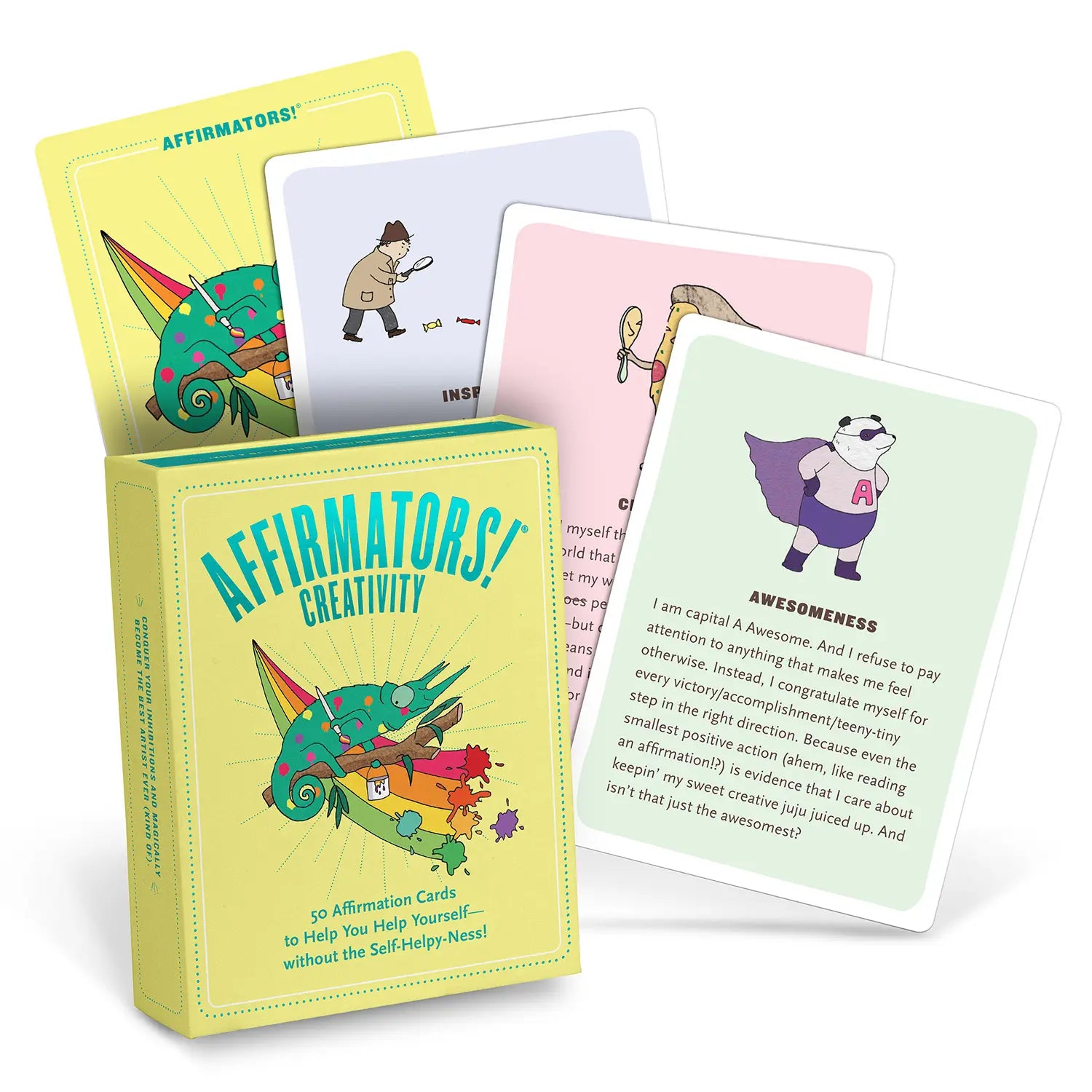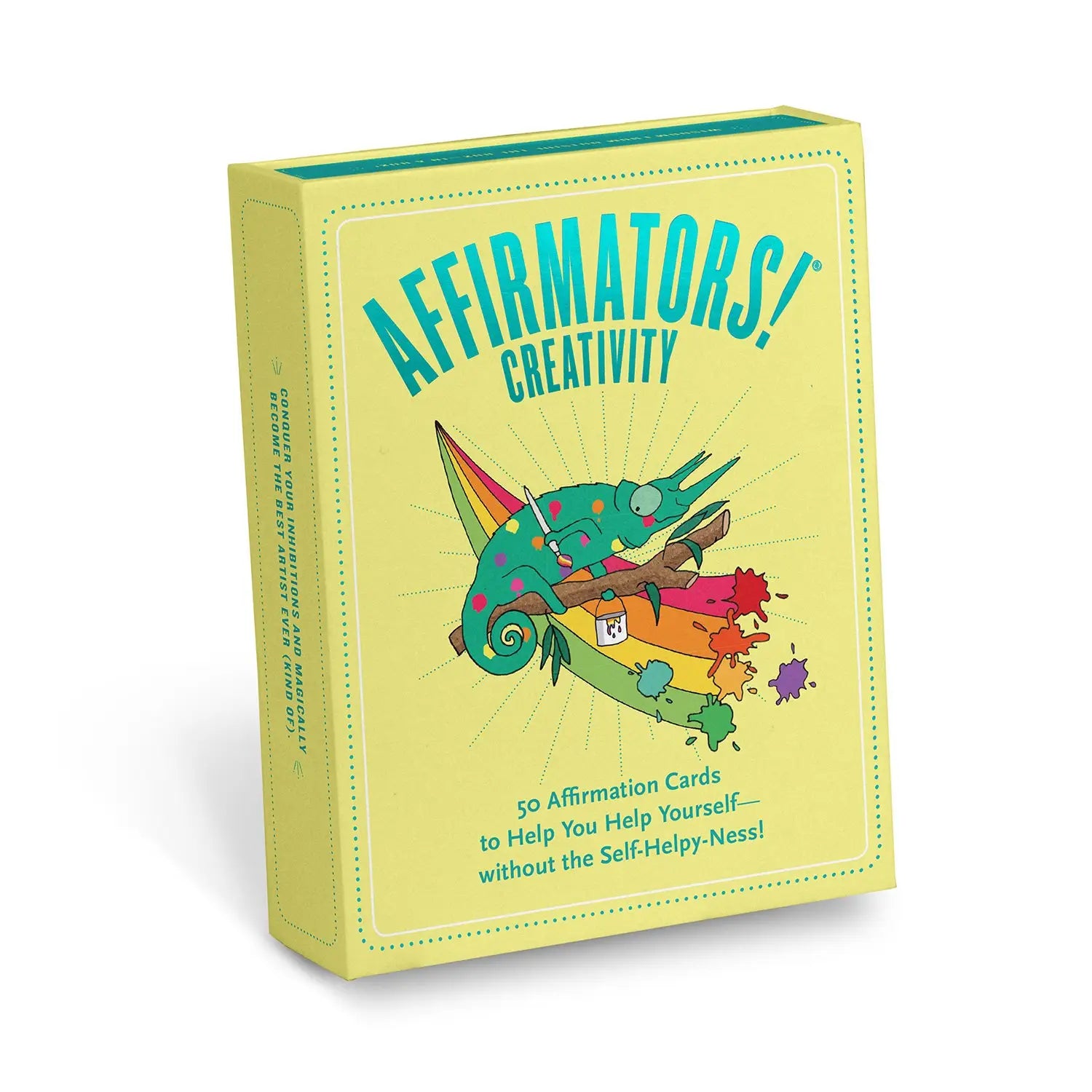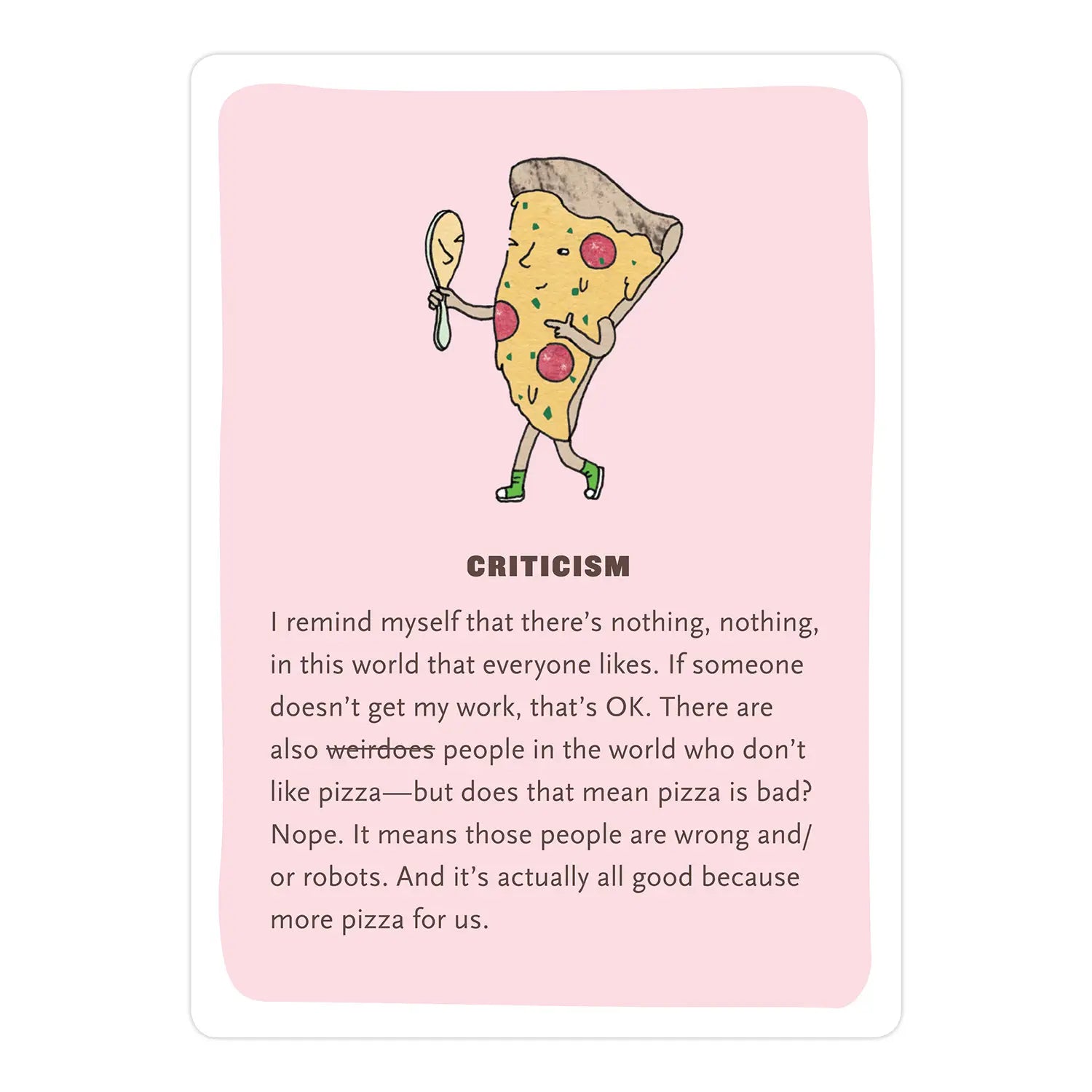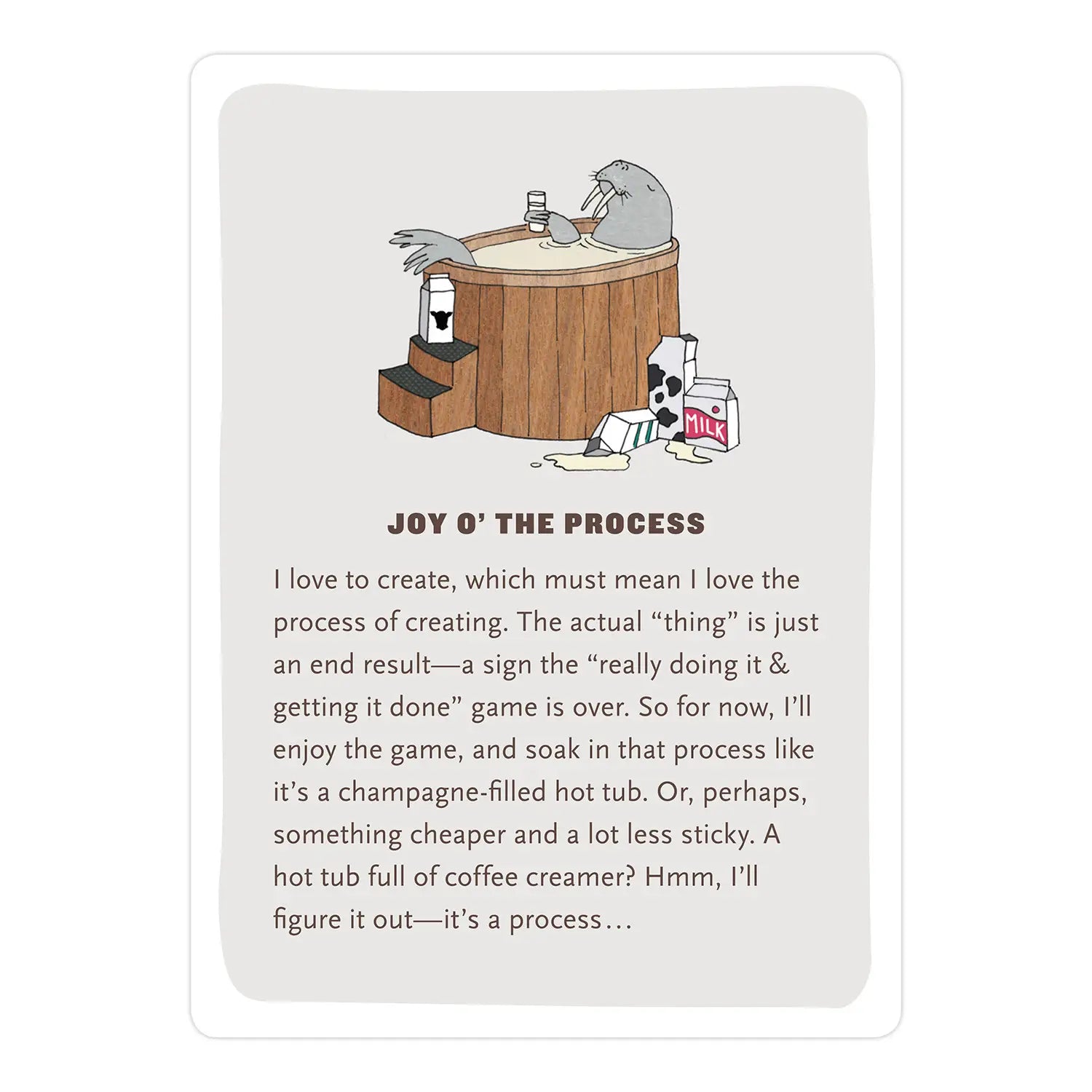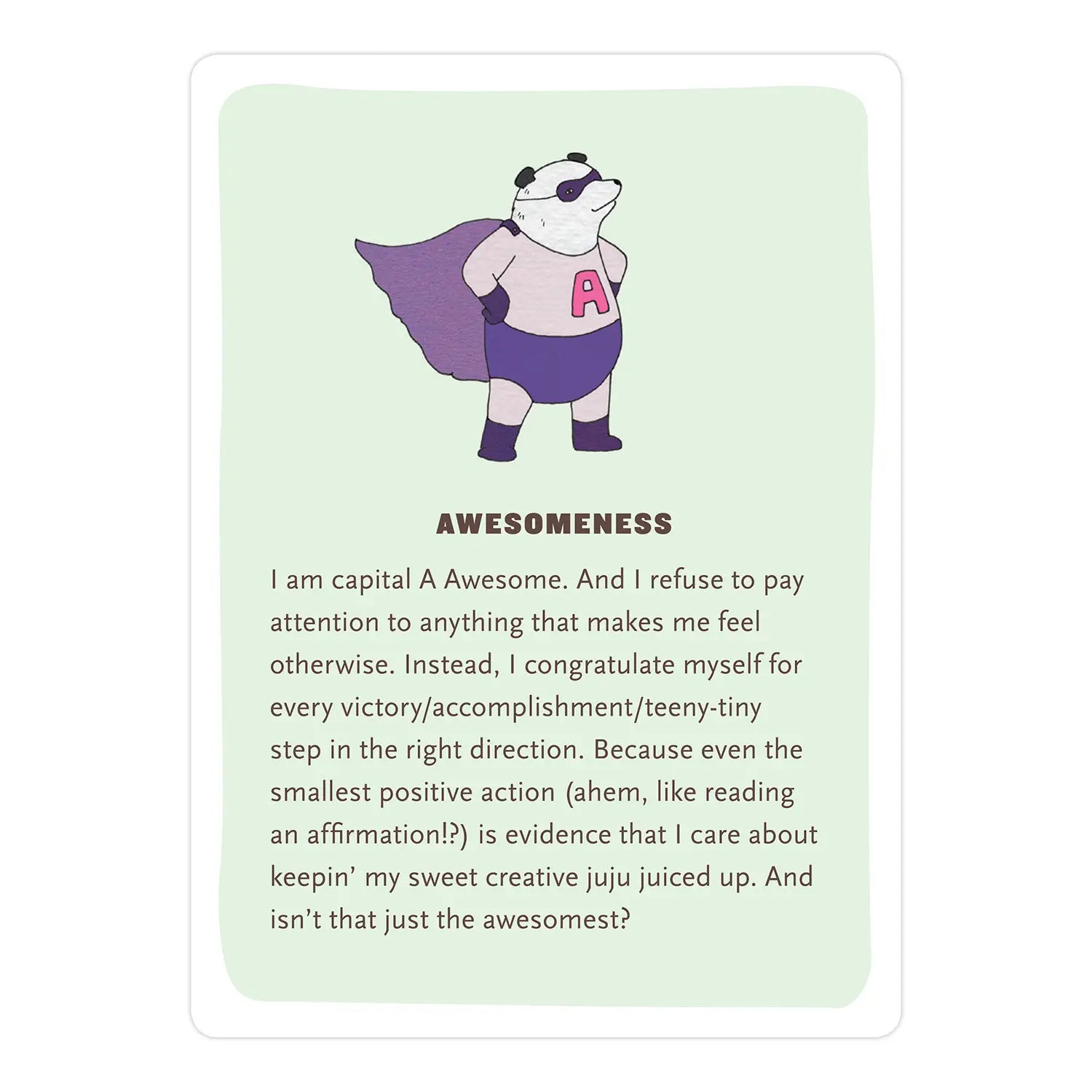 Creativity Affirmation Cards
Creative road block?  Starting something new and don't know where to start?  Feeling a little inertia?  Welcome to the club, we all feel that way - especially anytime we want to do something new or outside our comfort zone.  These cards are little reminders to just do it and to push through that feeling of imposter syndrome.  You can do this!
Suzi Barrett is the brains behind this card deck and illustrations are by Naomi Sloman.  You'll get 50 cards sized at 3.25 x 4 inches.