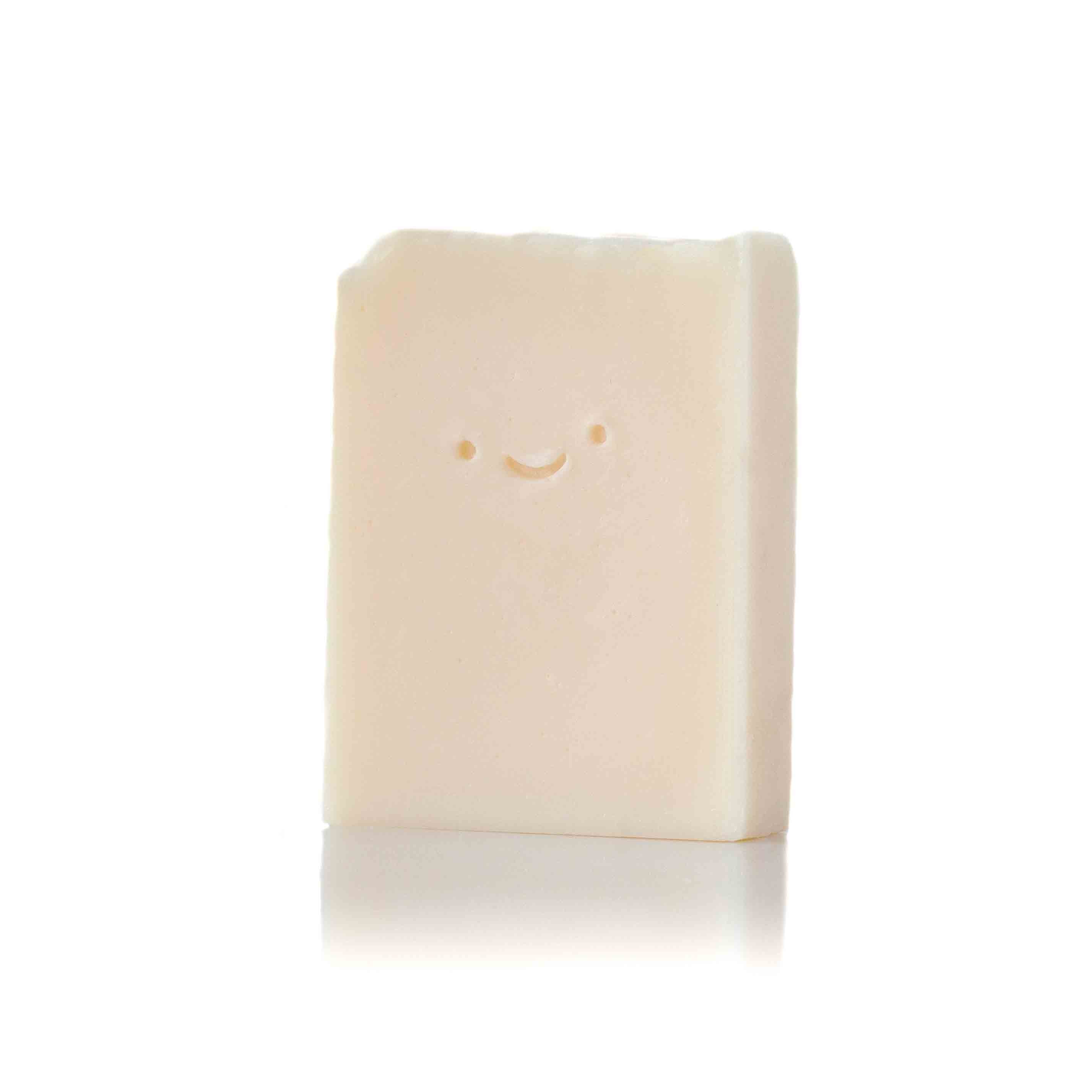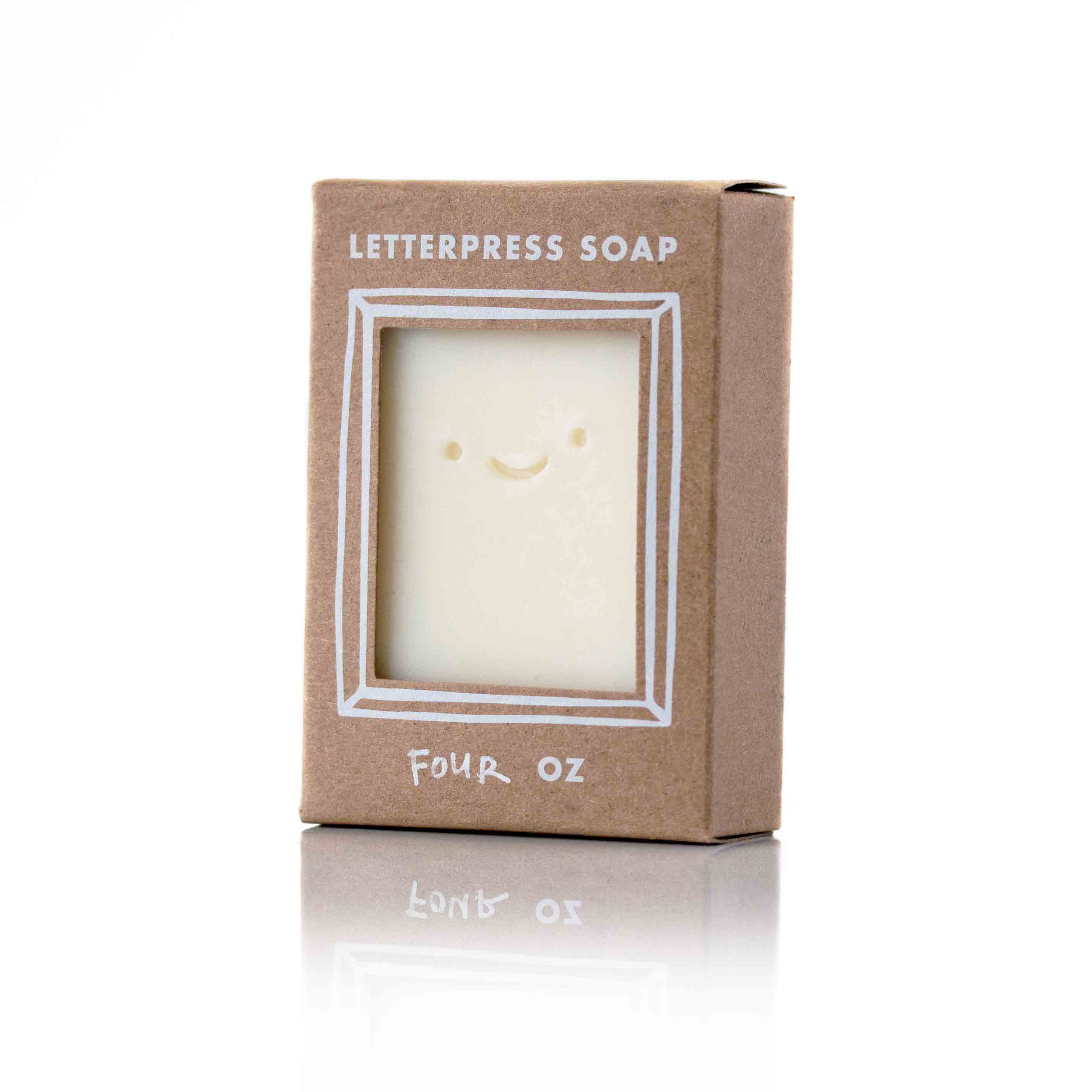 This luxurious soap is made with organic coconut milk for a moisturizing lather and creamy. This soap is fragrance free and the perfect choice for all skin types, babies, dry skin, and even your face. 

Smells Like:  pure fresh natural soap (fragrance free)
ingredients: Made from olive oil, coconut oil, rice bran oil, castor oil, distilled water, sodium hydroxide, coconut milk, sodium lactate, and sodium citrate
Excellent for sensitive skin
My three-year old loves bath time but she's been having issues with dry skin and eczema lately. I purchased this since it's fragrance free and uses ingredients I can pronounce and feel good about letting her use. She loves the little smile face on the bar and gets excited to have her very own bath products to be like her Mommy. :) Highly recommend trying this if you have skin on the sensitive side. It's been working great.